CLICK ON PHOTO TO SEE VIDEO
=============================================================
My friends are shocked at what is seen here. I am no fan of misuse of power and authority but my answer is always the same. The following is my response to a Connecticut friend of mine who sent me the video link.
================================================================
I know this sounds weird coming from a person who is not a fan of cops but, what did this guy on the ground do? Everyone behaves from emotion(badly) if they are in shock. If this was a guy suspected or seen at the Newtown school... what would you feel about his treatment then?
I'm just "say'n" policemen are just people too. These guys are city cops, not State Troopers so they might have known the person or people the criminal offended. If this guy had hurt or killed you and I was in that band of cops... I would have shot the f&%k to death... eye for an I mentality comes into play when people you love are involved.
This is what I was taught at the State Police academy in Connecticut... they make us stop feeling, encourage loss of humanity then station us anywhere but near our family and friends so you will not have to deal with emotional issues when seeing your loved one's get hurt. City cops do not have that advantage so they act like what you see in the video.
Bottom line... my action if it were you that was hurt and the behavior of these cops to this guy... UNACCEPTABLE!! I do not approve but I do....understand.
THIS IS WHY I BECAME A FIREMAN INSTEAD! We do not use our size and strength to beat you up.. we use it to pick you up and carry you to safety.. AMEN, sayeth a dedicated follower of the Knights of Saint John.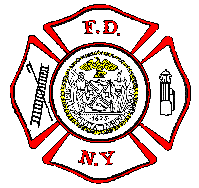 CLICK ON PHOTO TO SEE KNIGHTS MISSION
Respectfully,
Fireman Fritz
============================================================
To my Brothers and Sisters of the police service I beg your pardon. It is just who I am, I believe a danger to society, as I stated in my letter of withdrawal from the State Police academy. "I would not be able to stop my tendency to take another's life as my military experience has washed away my humanity. I can not be trusted with deadly force" These words to my Commander at the academy as I left in shame.
I then became part of a public service that allowed me to atone for all who's lives were lost by my hand and began  saving lives instead. I have personally saved three lives in forty years.